This memorial website was created in the memory of our loved one, Anthony Cox who was born in North Carolina on June 20, 1997 to Daniel & Carol Cox and passed away on December 10, 2004 at the age of 7 instantly, as the result of a terrible car accident. We will remember him forever. We will always love you Anthony.

ANTHONY JAMES COX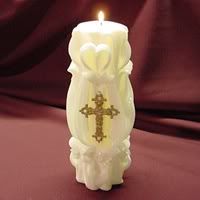 This Angel picture was the first graphic of Anthony I recieved and is highly cherished!
Thank you so much Lamb,
It is beautiful!!!

---


BUCKLE UP AMERICA: THERE IS JUST TOO MUCH TO LOSE!!!!!

---
---
---
---
---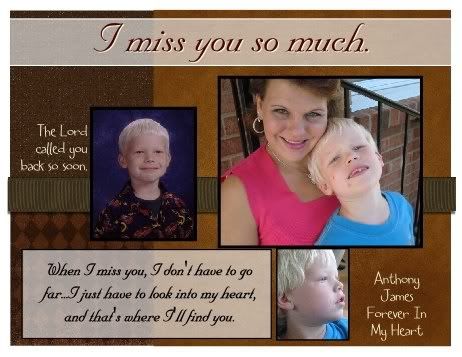 ---




Please light a candle or leave a note so we know you stopped by. Thanks!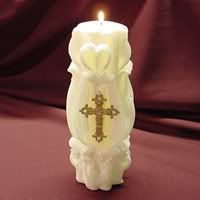 2 Samuel 12:23
But now that he is dead, why should I fast? Can I bring him back again? I will go to him, but he will not return to me.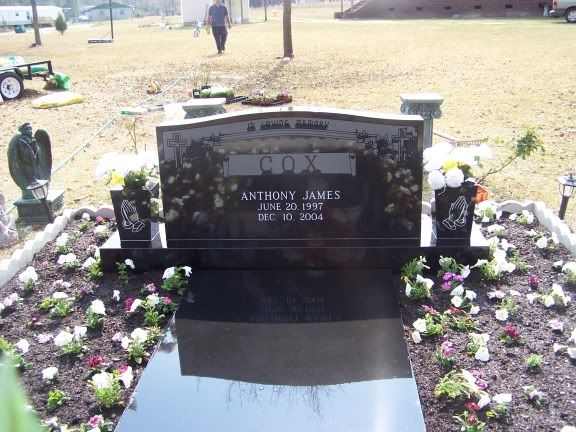 Do not stand at my grave and weep
I am not there I do not sleep
I am a thousand winds that blow
I am the diamond glints on snow
I am the sunlight on ripened grain
I am the gentle Autumn rain
When you awaken in the morning's hush
I am the swift uplifting rush of quiet birds
In circled flight
I am the soft stars that shine at night
Do not stand at my grave and cry
I am not there
I did not Die

Author Unknown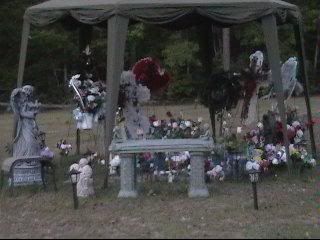 This is a newer picture of the gravesite & I think it is alot nicer looking now,
My husband worked very hard to fix it up nice & make it a peaceful place to "visit"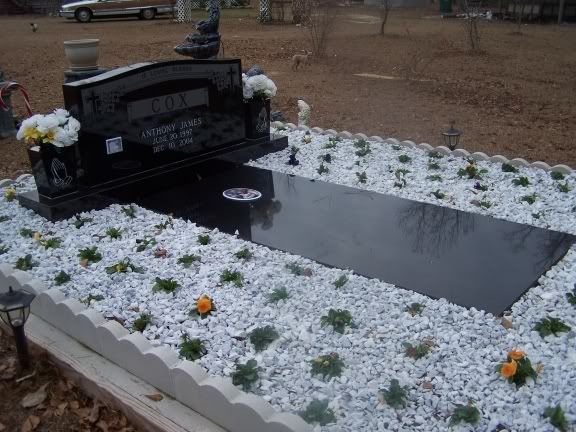 And a few other views...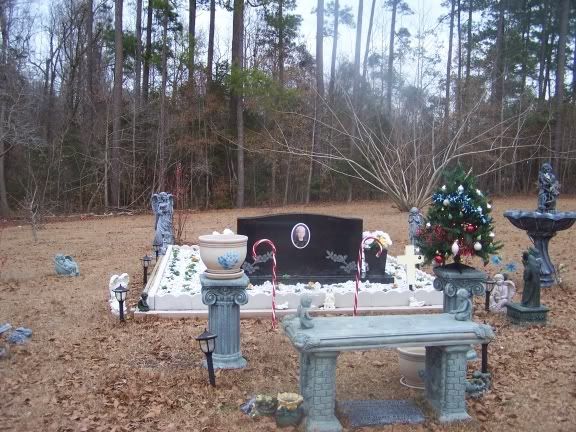 This is Anthony's Little Angel with a sharktooth necklace, Anthony would've loved the necklace..
---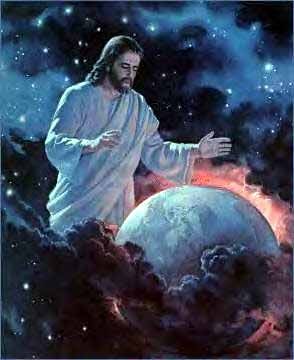 I'm going to live my life
Like every day's my last
Without a simple good-bye
It all goes by so fast
And now that you're gone
I can't cry hard enough
No I can't cry hard enough
For you to hear me now
I'm going to open my eyes
And see for the first time
I've let go of you like
A child letting go of his kite
There it goes up in the sky
There it goes beyond the clouds
For no reason why
I can't cry hard enough
No I can't cry hard enough
For you to hear me now
I'm going to look back in vain
And see you standing there
When all that remains
Is just an empty chair
And now that you're gone
I can't cry hard enough
No I can't cry hard enough
For you to hear me now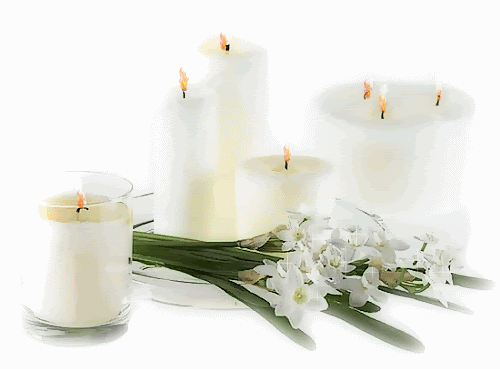 ---
Ecclesiastes 7:2
It is better to go to a house of mourning than to go to a house of feasting, for death is the destiny of every man; the living should take this to heart.





---



I miss you baby boy, you are so beautiful.....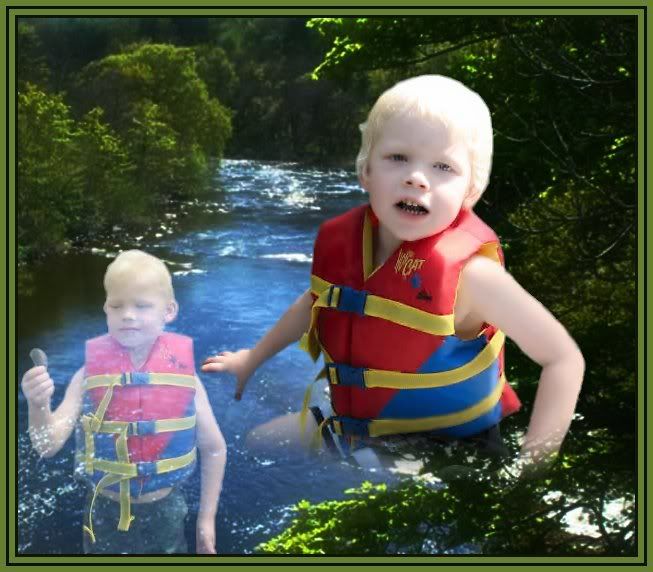 Anthony loved Lake Waccamaw!!!





These words have been a great source of comfort since Anthony left this world to be with our Lord and Saviour Jesus Christ...
Please take time to read them.




Quoted from the Holy Bible
1 Thessalonians 4:13-18
13Brothers, we do not want you to be ignorant about those who fall asleep, or to grieve like the rest of men, who have no hope. 14We believe that Jesus died and rose again and so we believe that God will bring with Jesus those who have fallen asleep in him. 15According to the Lord's own word, we tell you that we who are still alive, who are left till the coming of the Lord, will certainly not precede those who have fallen asleep. 16For the Lord himself will come down from heaven, with a loud command, with the voice of the archangel and with the trumpet call of God, and the dead in Christ will rise first. 17After that, we who are still alive and are left will be caught up together with them in the clouds to meet the Lord in the air. And so we will be with the Lord forever. 18Therefore encourage each other with these words.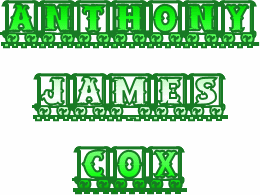 Anthony's Favorite color is green, just like his Dad's...

His favorite cartoons were Scooby Doo and Spongebob Squarepants.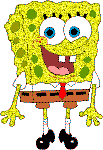 He loved playing outside.

Anthony loved the chicken dance. he was in the "little red hen" play in kindergarten, he was so precious, he had broke his arm and he had to wear a funky chicken suit with his poor broken "wing" sticking out. He was just sooo beautiful, . May our tears connect our hearts to our memories, for that is all we have left, til we meet again sweet angel...


His first loves name was Morgan.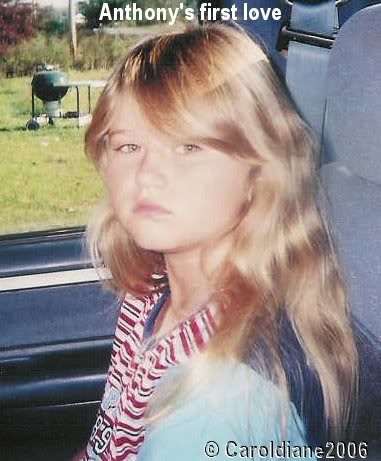 He liked grilling out every weekend during the summer.

He really liked collecting rocks and shark teeth.

He loves his baby sister so much.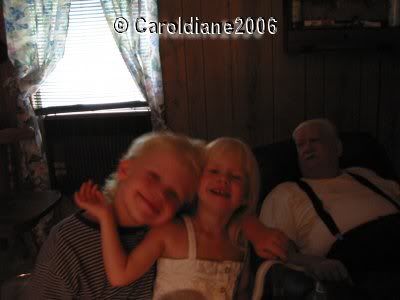 He loves all of us though..

He left us so many memories,

but there is still an empty place..

It will be filled up when we meet again.

WE LOVE YOU ANTHONY JAMES COX!!!!







Precious Memories of Us...

Jumping on the trampoline with water and Liquid washing Detergent
We had a blast.. I kept sliding to the middle because I was the heaviest..

Going to the lake
picnic lunches on the back of the boat
feeding the fish cheese doodles
you chasing the fish and actually catching them with your hands
Letting those same fish go in the pond in our backyard
They are still there and they multiplied!!

You had to wear boxers since you turned 5 yrs old, you said the undies were too tight You loved baggy pants & big shirts We had to cut the sides of your shorts that had the drawstrings because they were uncomfortable (I still have them!)

Bumps and bruises on your shins.. from running running too fast

Brushing your hair Smelling your sweet little boy smell after baths smelling your wet puppy smell after playing all evening

Lighting fireworks on the 4th of July
Dying your hair with blue and red stripes for the 4th because you already had the white hair.. it was so cute on you!

your pudgy little hands and feet..
the scar on your side from the sheet metal corner, Brandon still has his too from the same night and the same corner

Brandon accidentally cutting you on the tummy at Lowes with the wire cutters..

Drawing on the walls

tagging behind little daniel after school

sweet hugs and kisses from you..


---
I will always miss you, your voice, your squeels, your laughter, holding your pudgy little hand, your curls that came every time we didnt trim your hair, your blue eyes, your little freckles, your birthmarks, your tantrums, you ignoring me sometimes, brushing your white~blonde hair before school, sneeking some of daddys cologne on you.. stealing some neck sugar.. sitting on my lap after school, so I couldnt play on the computer.. everything,
I MISS YOU, Anthony James Cox!!!


---




















Born into our family on June 20th 1997
Born in Jesus' arms on December 10th 2004
With us for 7 and ½ years,
But in our hearts forevermore, never to be forgotten
His beauty, his smile, his laugh, his hugs,
But most of all his ever present pure sweet love
They remain in our hearts and on our minds
Touching us in the ways Jesus has designed
We were a family of seven, now we are six,
But in our hearts we are still seven because you live on in each of us.
Thank you Jesus for your undying love for us,
For sending Anthony to bless each of us with his special ways, but most of all, for your forgiveness, giving us a chance to accept you in our hearts and in our lives, and providing us a home with you on high
We love you LORD,
Amen
Please do not copy this to your website as it was written especially for Anthony by me, thank you, Carol Cox












---



















---






Our Story









December 10,2004, started out like any other day. I got up got the 4 boys ready for school. My husband and my 5 year old daughter still in the bed asleep, He didn't have work that day, and Aleah recently had her 5th birthday and missed the kindergarten cut off point so she got to stay home an extra year. Anthony and my oldest son Daniel both asked to stay home that day. It was raining and cold, a nasty day, but I said no because the day before we all had asked my husband could they stay out of school (Thursday) he had said no, so I figured he would just say no again. (occasionally we would let the kids "skip" school, just a fun day with us...) Anthony was always slow getting ready so we were running late, it wasn't just his slowness, but combined with getting 4 kids and myself motivated we were always running behind. On the way out the door me and Anthony were last. Anthony ran back up the steps, his daddy had woke up and walked on the porch, he gave his daddy a hug and kiss bye, told him he loved him, got in the van, on the way to the bus… ok made it to the end of the dirt road, no bus, oh great missed the bus.. hum, I said were going to go around, to the other end of the paved road, maybe we can cut the bus off there. I was almost at the point where the bus is usually "caught" at when I saw the bus pulling out of that road. I think well I'm almost out of gas there's no way I can make it to the schoolhouse, we are going to have to go back home to get gas money from my husband. I felt the van "hit" something on the road, I think it was water but at that time it felt like a big stick or something, my oldest son was in the passenger seat, he looked at me and I at him, he said oh God mama, I said calmly, its ok son. All of a sudden we were going sideways. Fast. I remember seeing a brick wall coming towards me so fast. I remember a feeling of complete calm. I don't know why. I woke up in the van. I started screaming, in order oldest to youngest, Daniel, Cody, Brandon, Anthony!!!!!! No one answered then again I called them, Daniel the oldest started screaming oh God mama oh God, is this a bad dream? I said no son, this is real, I was in complete and utter shock. I was asking where everyone else was but I blacked back out. I came to again in the van still, I heard someone tell me to come out through the back of the van. It was laying on its side. Some man was holding the back door open. I fought to get up. I heard my bones crunching as I moved to get out, I felt glass and grit in my mouth from the airbag hitting me. I made my self climb out the van; I HAD to get to my children. As soon as I got out I saw Daniel, Cody, and Brandon. I saw they were intact; they were sitting on part of the brick wall that we had hit. I said where's Anthony? They just looked at me for a minute so I said again WHERES ANTHONY? They pointed to the other side of the van. I walked there, I saw him lying there, partially under a huge brick column, and my heart fell to my feet. I knelt down, he looked fine, pink cheeks, no blood, im thinking he is past out. I rub his cheeks, I call his name, Anthony, wake up baby, Anthony wake up sweetie.. no response at all. Nothing. I run my fingers through his beautiful white hair, I feel it, his skull was cracked through the middle, oh my Sweet God, NOOOOOO, NOOOO!!! Anthony please NOOO! I knew he was gone. My heart was gone. I saw I could do nothing. I tried to move the column off of him but it wouldn't budge even a little bit. I felt my bones crunch harder as I attempted to get closer to him.. some one said please mam sit down. I stood up walked away to my other children, I knew they needed me. In retrospect, I wished I would've kissed him. I remember seeing my hubby drive up to the scene , I thought oh God he is going to hate me. I saw him walk up to Anthony, he started screaming and weeping and I couldn't do anything. I remember telling him calmly once he came to me, you are going to hate me forever. I remember bits and pieces after that. I remember in the ambulance hearing the emt workers calling in the estimated time of arrival, I remember them cutting my clothes off, that part was kind of vague. I remember hearing people's voices at the hospital, but I couldn't see them. I knew the voices belonged to Anthony's teacher, and his principle they said I'm so sorry miss Cox. I remember my sis in law leaning in over me and telling me everything was going to be ok. I told her my heart is gone. She said I know baby I know. She told me I was going to fly in a helicopter. I thought noooo.. I'm scared of heights. I told her I couldn't breathe. My lungs were filling up with blood. I thought I was drowning. I remember in the helicopter, I heard it it was so loud. I kept going in and out. Every time I woke up I jerked, I felt like I was falling. Someone would rub my leg and tell me it was ok, were almost there. I don't remember a lot after that except hallucinations. I tore my tubes out once. I was put in a medical coma because I was tripping out with all the tubes and stuff.. I broke all of my ribs on the left side, some several times. My spleen ruptured. That and the lung injuries is what really got me the worst, i recieved 6 pints of blood overnight i had lost so much. they didnt remove my spleen, they went in thru a vein and shot coils in the arteries to clot them, its weird... the first night im told they did the first laparoscopic surgery but it busted thru so they rushed me back for another try, they got it second time around. My pelvic bone was broke in 3 places, my left lung collapsed, my tail bone was broke in 3 places. Bruised my kidney and my heart. The pieces that stick out on the sides of your spine are called transverse processes, well I broke a few of them off too. I came to on December 30th 2004. I missed the funeral and everything, you can only imagine the confused way I was feeling. I found out then that my oldest son had to have surgery on his hand, he broke it in the center of his palm, all of the bones had to be pinned back together. He was in the hospital for 3 days after the wreck. He also bruised his kidney and had a bad case of road rash on his face from the air bag. Brandon and Cody were both not injured physically at all from the wreck. Cody hurt his back after the wreck trying to pull the column off of Anthony. Others people told me this part about Cody. Cody won't talk about the wreck at all. Not long after I was sent home from the trauma center i started coughing up bright red blood, i was so scared. the first day i went to the emergency room they sent us home that night i was drowning in my blood, they sent me back to the trauma center for 1 week they gave me platelets to clot my blood, where i was in the bed for the month they had to give me heparin daily to keep me from getting dangerous blood clots, but it also caused my other inner wounds to not clot. A week later i was readmitted to our local hospital to get chest tubes, all that blood turned into puss, yup it sounds gross because it was. i was recently released from my surgeon, almost a full year since my chest tube surgery. that surgery left a wound that had MRSA, that had 2 be packed twice daily for a full year after, by a nurse that came out to the house..all the whole time dealing with my inner breakdown and my body not doing what it supposed to do...
. Please moms and dads remember to hook your children's seat-belts; one may have saved Anthony's life. I forgot the most important part of the trip to the bus that morning, seat-belts! Anyway that's all I can handle for now. Thank you for listening.













I am glad I got to see Anthony, I was later told when I came to that I did not see things as they truly were. I know what I saw though. I saw my sweet precious child as God wanted me to see him.My oldest son said he did see some blood but it was not on his face. it was on his ear. I was not looking for blood i was looking for life. I guess my sweet baby found life, forever in the arms of God. I struggle alot with the things I missed, the support that my hubby had during the month i was out of it, the family being present for him, and of course after a month that really had thinned out. I found out my so called friends were those sunny day kind, but i found new friends through this terrible loss. ((((HEY TAMI))))) I found out my sis in law still loved me, lol, we had a falling out a yr before the wreck and hadnt spoke for that whole yr, she was by my side and when i got home she took me to the doctor appointments, the emergency room in the middle of the night more than once. she listened and cryed with me. she came over almost everyday and cleaned up, helped me with learning to walk again, my little girl accidently called her mom a million times lol!!! i am so blessed even though it hurts so bad. everyone in the community pulled together, they bought christmas for the children, cleaned our yard up for the graveside service, a few of my sister in laws even missed the services to stay with me in the hospital because i was on life support and my hubby was scared to leave me alone. I sincerely thank everyone that did anything, especially the prayers that went up.. I think God left me here to change my way of life and to get things straight with him.








---





I find now after a little more than a year since our son died, that things are not necessarily easier, but I dont cry as much. I do have to force myself to do things, I have 4 other children that have to have clothes washed food cooked get them ready for school etc.. I really have to force myself to do these things. its not that i dont want to its just I cant hardly do the "mom thing" without having Anthony here. I feel that my tears only come now when i least expect it there is no apparent trigger that brings it on, of course im sure most of you all know certain songs will really get you or church service. I am so sorry for anyone having to live through this. I wish we could all see our babies again soon. My husband fortunatly likes to hear stories about Anthony. my kids all still talk about him, we started out by making a "talk policy" i let them know as soon as i came to that if they quit talking about Anthony that Aleah my lil girl would forget him because she is little. they must talk about him and mention things that he did to keep his memory alive, this has helped, also i let other people know that not talking about him is like pretending he didnt exsist and i wanted them to talk about him. at first everyone was scared to mention his name in fear they would upset me, i said that im already upset, there is nothing you can do or say to upset me more.
sign me,
Still here holding onto Jesus~










---

So December 10th 2006 has passed, & soon this month will be gone.. I am thankful Christmas is now behind us this year. It has been very difficult this year with the bittersweet memories and the bad memory of the wreck & the aftermath of it. I am thankful for my family & friends sticking by me even though I have been in a really bad mood all month...
Things are starting to look up for the moment.




---





2007
Still Missing You.

My First Christmas In Heaven

I see the countless Christmas trees around the world below
With tiny lights, like Heaven's stars, reflecting on the snow
The sight is so spectacular, please wipe away the tear
For I am spending Christmas with Jesus Christ this year.
I hear the many Christmas songs that people hold so dear
But the sounds of music can't compare with the Christmas choir up here.
I have no words to tell you, the joy their voices bring,
For it is beyond description, to hear the angels sing.
I know how much you miss me, I see the pain inside your heart
But I am not so far away, We really aren't apart.
So be happy for me, dear ones, You know I hold you dear.
And be glad I'm spending Christmas with Jesus Christ this year.
I sent you each a special gift, from my heavenly home above.
I sent you each a memory of my undying love.
After all, love is a gift more precious than pure gold.
It was always most important in the stories Jesus told.
Please love and keep each other, as my Father said to do.
For I can't count the blessing or love he has for each of you.
So have a Merry Christmas and wipe away that tear
Remember, I am spending Christmas with Jesus Christ this year.
©John Mooney, Jr.



---

2008

Mr & Mrs Michael & Ginger Bass Penned this poem for Anthony in December 2004


Notice:

All Material on Anthony's site is © Carol Cox 2006 or © to whom wrote it, It should not be removed from this site or used for monetary gain in any way. Please respect our grief. Thank you, Anthony's Family.






---

2009

My sweet son,

I wanted to wish you a merry Christmas in heaven, I know you have everything you want & need there. I am still missing you every day. I find this time of the year a bit harder than the rest. Little Daniel & Lauren (his girlfriend) are going to have a baby sometime in June. Cody will be graduating soon, Brandon & Aleah are homeschooling this year. We all still miss you & love you baby, nothing is the same without you. Christmas is not the same either. I can hardly wait to see you again baby, I want to see your pretty face and hold you close. Be close to me these last days of the year baby. I love you forever.

Love Mama




---

2010

This year has really went by fast.
This year Natalie was born on June 9th, so now you are an uncle! Uncle Anthony! Also you are going to be an uncle again in 9 months! I know you would really love her! Aleah is in 4th grade at Old Dock, Brandon is in 8th grade at Nakina Middle and Cody & me are going to Southeastern community college. You are still missed always. Very much so, you know we always will. I love you so much & can never let go of that love you gave me. Merry Christmas in heaven sweet baby boy! You know I was thinking that this year you would have been a teenager, I wonder what you would look like now. I know you would be tall & handsome, but that is all I can imagine, besides the beautiful blue eyes! We still have not moved in the other house yet, but maybe it won't be much longer. Patience is a good thing we know that. I can barely wait to see you again sweet baby angel.


---










A wonderful group of ladies that will welcome all Angel Mothers..







---